In April 2016, Etsy started to offer Pattern, effectively a personalised instance of an Etsy seller shop.
Tied to an independent domain name (in my case www.jolyonyates.com), Pattern echos one's Etsy site, wrapping it in a simple visual theme, with rudimentary tools for customisation and advancement. (This blogging account is an example).
It's super-easy to set up and costs $180 / year.
Always keen to experiment with new ways of being seen, I decided to give it a go. I already have my own shop website (www.odechair.com), that I built and maintain using Rapidweaver. However, maintaining and updating it takes a lot of time - and the promise of Pattern is that your products update themselves based on your Etsy shop listings.
Pattern is really clever and really simple, but it disappoints in several ways:
Themes are really rudimentary - and sites look smart, but certainly not sophisticated
Some themes are problematic - Pearl for example displays issues both with the menu header and with not presenting some images properly - images randomly appear squashed.
It doesn't seem to register social connections with Twitter and Facebook, which reflect poorly on SEOtest tools like Nibbler. In fact Nibbler scores the same site differently based on what Pattern theme is employed.
It does not produce Printable CSS, so anybody at home wanting to print out part of your shop will likely struggle
Of course, stop paying your $15 / month and your new website is history
In short, Pattern is effectively a beta product: it's incomplete and includes unwanted bugs. I'm a bit surprised that Etsy didn't see fit to mature it properly before releasing it - or at least before charging it's loyal customers for it!
For most Etsy users, Pattern will only survive if it pulls in materially more money than it costs. I've no doubt Etsy will get there, but they have a way to go yet !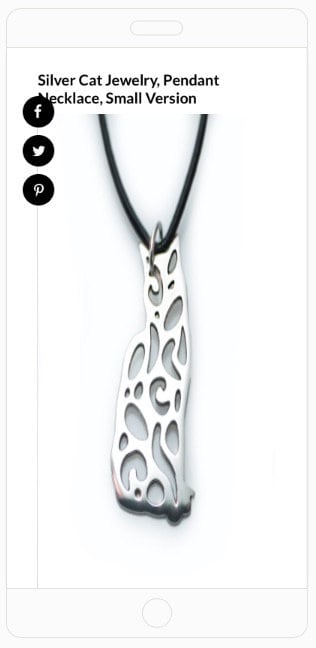 UPDATE : after nearly 1 year, images still appear stretched when using the Pearl theme !
UPDATE 2 : Jun 12, 2017. It's now 14 months after Pattern first emerged. Despite complaining several times, this is still not fixed. Very poor service Etsy - particularly for a paid service !